Fall season is officially here!
Learning Opportunities - MI Turkey Orders - Inventory Reduction Sale - and of course Pumpkin everything!!!



LEARNING OPPORTUNITIES!!!

Introduction to Ayurveda
The V, P, K's of an Ayurvedic Lifestyle

Speaker: Kellen Brugman

Tuesday, October 15th 
6 - 7:30 PM
$25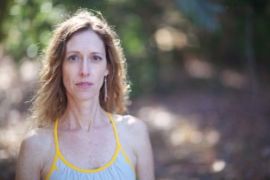 Shakespeare wrote, 'To thine own self be true'. To be true to one's self, one must know and understand their psychophysiological nature. Ayurveda is a fascinating and effective roadmap to help you understand how weather, seasons, aging, foods, life stress, and relationship dynamics affect everything from digestion and sleep, to moods and personality traits. Ayurveda, the ancient holistic healing system from India, is a simple and profound way to create a daily lifestyle, food guidelines, and self-care rituals to support optimal health and vitality.
In this class you will learn the basic principles of Ayurveda - the 5 elements, 3 doshas (Vata, Pitta, Kapha), and 20 qualities (gunas). You'll begin to learn about your Ayurvedic constitution and understand how your relationship with the elements, seasons, and weather either support health or cause imbalances. Participants will receive a handout of basic yoga poses, breathing practices, foods, essential oils and herbs to support each dosha. Start weaving simple Ayurvedic self-care into your daily routine and invest in lifelong health and happiness.


BIO
Kellen Brugman is an Ayurvedic Health Practitioner and Lifestyle Expert who works with personal clients across the globe and corporate clients such as Aveda and lululemon. She is also a health and wellness writer who has been featured on Maharishi Ayurveda, lululemon, Conscious Lifestyle Magazine, Yoga U, and Maria Shriver's Architects of Change. Kellen shares the wisdom and healing benefits of Ayurveda and yoga to help people experience greater vitality, ease, and creativity in their lives and relationships. She received her Ayurveda certification from The Ayurvedic Institute in Albuquerque, having studied 750 hours with world renowned Ayurvedic physician and teacher Dr Vasant Lad. Kellen is a yoga teacher, certified from White Lotus Yoga, whose clients include corporations, hospitals, universities, and non-profit organizations. She offers personal consultations and works with yoga studios, corporations and retreat centers offering wellbeing workshops, as well as Ayurveda stress relief treatments and self-care tips based on yoga, foods, lifestyle, acupressure, herbs and essential oils. 
Contact Kellen at www.kellenbrugman or 805.245.5320

$25.00 TO RESERVE YOUR SEAT -
Must be pre-paid cash or check in store. Payment app options available: Venmo directly to Kellen @kellen-brugman

CALL NOW! 810.225.7300


The Emotion Connection:
When Biography Becomes Biology

Speaker: Lana Clark, CNC

Tuesday, October 22nd
6 - 7 PM



  
Join Lana for a learning opportunity that can take your
healing to a deeper level.

You'll learn about:
-The energetic body, Chakras and Meridians and
how they affect our physical well-being.
-What your physical symptoms are really trying to tell you.
-What prevents some people from healing; and
-Some tools that you can use to take your healing to a deeper level.



Based on the belief that the mind, body, spirit and emotions are more than just connected, they are One; Lana offers a holistic approach to feeling healthy and content. Trained in Emotional Freedom Technique, also known as, EFT or Tapping, Energy healing and Holistic nutrition, together we will come up with an individualized plan to assist you on your healing journey. When we are stuck in our patterns of past trauma or abuse, addictions or fear-based thoughts of not feeling "good enough", it starts to take a toll on our physical health, emotional health and our relationships with ourselves and others. It's time to move forward and gain back your personal sense of empowerment, self-love and acceptance.

TO RESERVE YOUR SEAT CALL NOW! 810.225.7300
MI THANKSGIVING TURKEY'S
From Biehl's Circle B Turkey Ranch -
These birds are Non-GMO, Free-Range, Hormone/Antibiotic FREE, 
and best part....
MICHIGAN RAISED!
$3.99/lb
Available for orders! Turkeys arrive FRESH, 5-7 days before Thanksgiving. $50 Reservation fee required and turkeys must be picked up day of arrival. Last chance to order is Monday, October 21st.

Call now to reserve yours! 810.225.7300
INVENTORY REDUCTION SALE!!!
Select

MEGAFOOD
products on deep discount!
While supplies last, No returns please as these are discontinued items


OCTOBER IS NON-GMO MONTH
According to the National Library of Medicine (part of the National Center for Biotechnology Information, or NCBI), genetically engineered foods are "those that have had foreign genes from other plants or animals inserted into their genetic codes". These foods are not natural and have been known to cause health issues.


Want to know more?


Click Here 

www.nongmoproject.org/gmo-facts



Look for the butterfly!



Welcome to the Wellness Med Spa!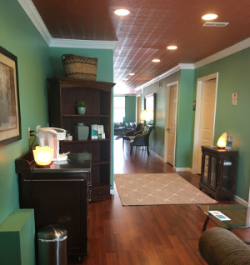 Ana Eberly, CCT CNC - The Healing Approach
Lana Clark, CNT - Peace of Mind Coach
Dr. Torri Chapman, ND - Naturopathic Traditions
Jeri Lea Kroll, LMSW IMHE - Holistic Parent Coach
Joanmarie Vanaski, DHom - Belladonna Nutrition Dynamic